I am back with Music Mondays, and last week i done a blog post about Jamie scott's music, which you can check out here: http://lifestyleandcookies.blogspot.co.uk/2017/01/music-mondays-ft-jamie-scott.html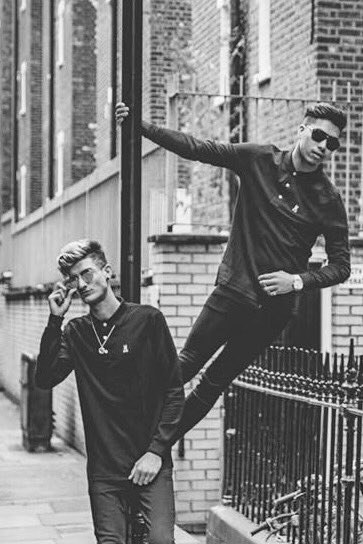 Franklin Lake -Tay And Jude
Now i am going to talk about pop duo Franklin Lake. I have spoken about the franklin lake boys in past blog posts before, but i thought i would include them in my music Monday series! I have known the Franklin Lake boys a long while now, and they deserve all the success! From gigs, to events, to being with their fans, they are 2 of the most nicest boys!
Who are Franklin Lake? 
Franklin Lake are a pop duo, Tay and Jude,  who are based in London,UK! They are an up and coming pop duo, who are making their way onto the music scene, with a big bang! They have done many events, where they have got to interact with their fans, and got to hit the main London stages, to perform some of their original pieces, and also some covers!
Where can i see them in 2017?
Franklin Lake have been announced for some amazing gigs in 2017 around the UK!
– Charlie Moss single launch: Feb 5th
The Bruswick, Hove, Brighton! Ticket link: https://www.eventbrite.co.uk/e/charlie-moss-single-launch-w-special-guests-tickets-30624469613 price: £5+90p fee Time:3-5:30pm 
-Fan Base events: 11th Feb 
Think Tank, Newcastle upon Tyne! Ticket link: https://www.eventbrite.co.uk/e/jake-sims-tickets-29620305130?aff=erelexpmlt Price: Standard: £10+1.21 fee (doors 7:30), VIP: £15+1.52 fee.(6.30pm) (Show starts:7:30pm)
-Popshock Live: 25th Feb *14+*
The garage, Highbury corner, London! Ticket link: http://www.ticketweb.co.uk/event/popshock-presents-tickets/260377?brand=thegarage&awc=3589_1485288009_618a2fe0f4a804a76c61167d7825c70b&camefrom=CFC_UK_BUYAT_97249 Price:£11.50+1.50 fee.  Time: 6.30pm- curfew10pm 
–Charity match: 5th March AFC Macmillian v Football Hero 
Lea Manor, Recreation Centre, Luton. Ticket Link: https://www.bandsintown.com/event/13693327?affil_code=fb_569191926558492&artist=Franklin+Lake&came_from=74 Price: Donations on door! time:2pm!
Once in a blue moon footie fest: 21st May
Dagenham and Redbridge football club! Ticket link: http://onceinabluemoon.nutickets.com/20978 prices: Child:£5+booking fee 40p Adult:£10+booking fee 40p VIP Meet and greet-£25+booking fee 40p. 
A lot of exciting events coming up for the Franklin Lake boys! Hopefully you can go and show them a lot of support at one of their gigs!
The franklin lake boys are working hard on their new single 'glad we met' Preorder here: https://itunes.apple.com/gb/album/glad-we-met-single/id1183136428 -Expected 24th Feb!
Franklin lake social media: Join the community!
–Franklin Lake -Goes to twitter, when clicked on
Tay
 -Twitter page, when clicked!
Jude
 -Goes to twitter when clicked!
Insta:
Franklin Lake -Goes to instagram profile when clicked
Jude -Goes to instagram profile when clicked
Tay -Goes to instagram profile when clicked
Facebook:
Franklin Lake -goes to facebook page when clicked
Tay -goes to facebook page when clicked
Jude -goes to facebook page when clicked
Hope you enjoyed another blog post on music Mondays!
Amyx