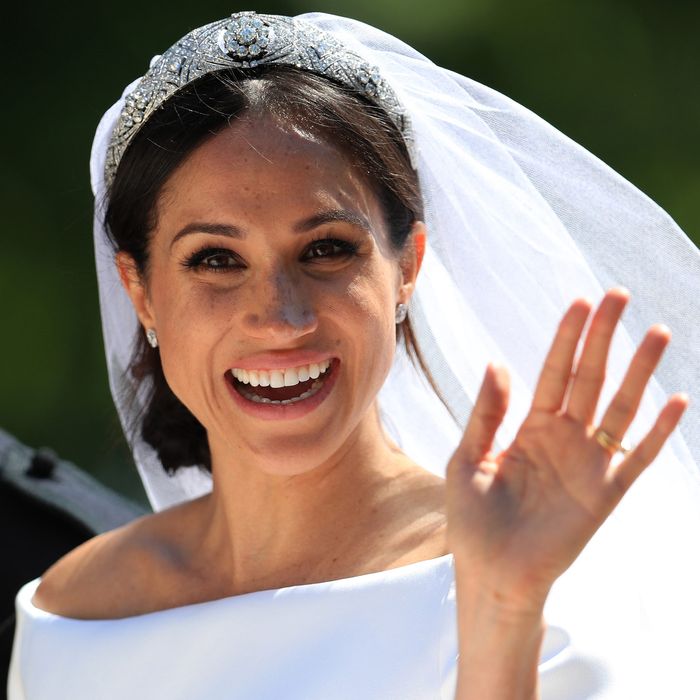 In 2 months time, Meghan and Harry tied the knot 3 years ago! Here's a throwback to every makeup product that was used on Meghan's skin!
Daniel Martin is a long friend of Meghan's and makeup artist!
We didn't have a specific person as our inspiration, but our anchor descriptions were timeless, effortless, and chic. She wanted to look like her best self.

Meghan has incredible skin. I started by prepping her skin with a clarifying toner, water-based moisturiser, and a Korean sunscreen that also acts as a foundation gripper to lock down foundation. Then I just balanced and neutralised any discolourations where needed with concealer and foundation. I like to use water-based foundations because it absorbs well into your skin without becoming oily over time.
Dior Backstage Face and Body Foundation, Dior Makeup,£29.50
Cream Blush, Truly Exciting, Honest Beauty, £16
Dior Backstage Contour Palette, Dior Makeup, (out of stock!)

There's something magical that happens to the irises of her eyes when you add warm tones of rusts or copper close to them (in the tight line or waterline). With this in mind, I wanted her eyes to almost "flutter" as she looked up at Harry (he's 6'1″). I customised and shaped out some corner lashes to give her that doe-eye look, pulling them out on the outer corners. This added weight to her natural lashes without looking heavy.
Dior Backstage Eye Palette Warm Neutrals 001, Dior Makeup, £39
Diorshow On Stage Liner, 091 Matte Black, Dior Makeup, £29
Diorshow Iconic Mascara, 090 Black, Dior Makeup, £29
Truly Lush Mascara, Honest Beauty, £19 (can't find the Original!)

I made sure her lips were well hydrated, but I opted for a tinted lip balm that gave colour without looking like heavy lipstick. We wanted a natural flush.
Truly Kissable Lip Crayon, Sheer Chestnut Kiss, Honest Beauty, £16
Lipstick Dior Lip Glow, 004 Coral, Dior Makeup, £28

Nails Ballet Slippers nail varnish , Essie, £7.99

Did you like Meghan's makeup look?